skinny lift®
skinny lift® - our brand for the beauty sector. skinny lift® is based on our 40 years of experience in medical technology. By combining different technologies, the treatment methods for anti-aging and body treatment in the aesthetic field were created.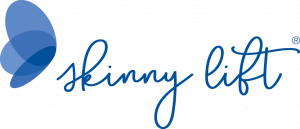 skinny lift® CONTOUR - anti-aging and body contouring at the highest level
skinny lift® CONTOUR is a combination of ultrasound and patented high-frequency current that introduces active ingredients specifically into the skin and then distributes them evenly. Matrix oscillators with low-intensity pulsed ultrasound waves (LIPUS) introduce the active ingredients into the skin (phonophoresis), while high-frequency current (HiToP®) ensures their even distribution in parallel (electrophoresis) and activates the body's own anti-ageing and contouring processes.
skinny lift® LIPO - Professional Body Sculpturing
Fat reduction using High Frequency treatments are a new trend in Medical Aesthetics. It is successfully used to reduce unsightly fat deposits on the body without surgical intervention. The heating of the fatty tissue takes place in the electrical high-frequency field. At www.skinny-lift.de you can find out everything about the technologies, areas of application and systems.
Learn more about our skinny lift® devices: