M-Tec Mag S
High Intensity Magnetic Stimulation (rPMS)
The M-Tec Mag-S High Energy Inductive Therapy (rPMS) is a device  which has different effects.
Besides the effect of pain treatment High Energy Inductive Therapy is widely used to inference muscle tone, enhance blood circulation and activate the regeneration process.
Electromagnetic fields can pass through cells, tissues, organs and bones without any deformation or loss, activate the electrochemistry of tissues, and improve cell and cell membrane function.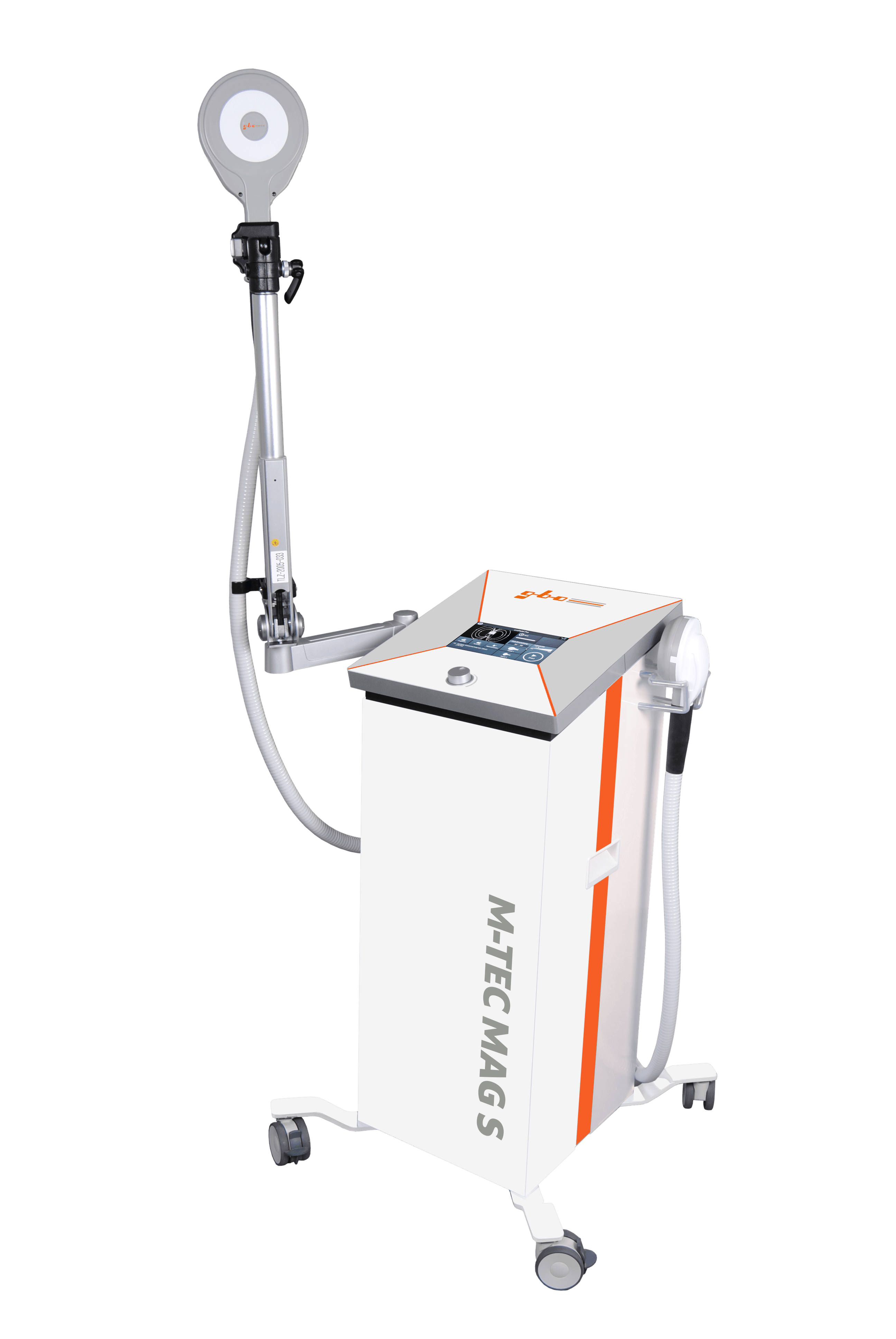 Keyfacts:
3 Tesla (large applicator)
2,5 Tesla (medium applicator)
Frequency 1-100 Hz
Interface 8'' LCD touch screen and central button
Make a consultation appointment on site now!
You are welcome to arrange a personal consultation appointment with us and convince yourself of our devices. You can make an appointment by phone at +49 6253 808 0 or via our contact form.
Inquiry about the product:
You have a question about our product? Please feel free to write us a message:
[/vc_column_text][/vc_column][/vc_row]