HTEMS® also works at home
HighTone Electrical Muscle Stimulation (HTEMS®) is based on the conviction that not only active exercise - i.e. sport - improves the metabolism, but also "passive" exercise in the form of external electrical muscle stimulation. Here, HTEMS® - unlike classic electrotherapy (TENS) - acts directly on the muscle in depth and produces pleasant but intense and thus effective contractions. In the studies (see box below), diabetics experienced an improvement in insulin sensitivity, as well as a moderate weight loss of approx. 1.4 kg / 6 weeks.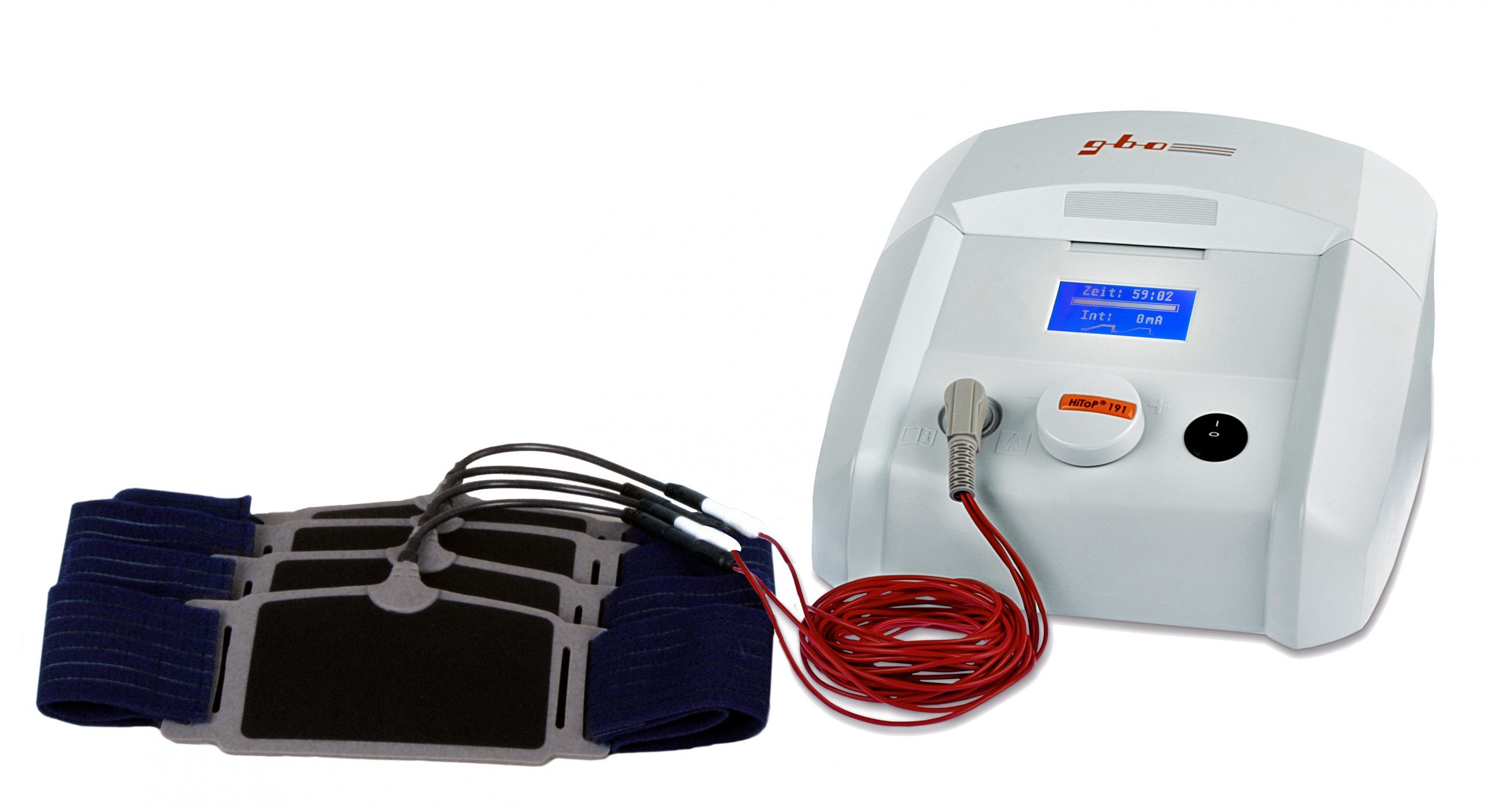 Compact, handy, reliable
The home medical device includes all the necessary accessories. It is designed in such a way that even laypersons can manage it very well. The cuffs are very easy and comfortable to put on. At the beginning of the treatment, it is best to do the therapy daily in order to achieve the fastest possible results. In the later course, three treatments per week, 30 minutes each, are sufficient.
The double-blind study necessary for acceptance by orthodox medicine is missing.
Keyfacts:
Good to know - What accessories do I get with the HiToP® PNP? For the sensible and correct use of the HiToP® PNP, you need other accessories in addition to the device, which are included in the trial month. These include:
A connection cable
Easy-Fix electrodes
4 fixation bandages
A bottle of the contact spray
Instruction manual
Patient information
Supplementary and up-to-date information about HTMES® can be found on the website we support: www.hitop-therapie.de.
Studies
The following studies have already been conducted and published in scientific papers:
Authors: L. Reichstein . S. Labrenz . D. Ziegler . S. Martin Title: Effective treatment of symptomatic diabetic polyneuropathy by high-frequency external muscle stimulation Publication:Diabetologia (2005) 48: 824-828
Main results: Randomised, controlled clinical trial at the DDZ (German Diabetes Centre) in Düsseldorf. In 80 per cent of the polyneuropathy patients treated with high-frequency therapy (painful and painless polyneuropathy), the complaints improved significantly; TENS treatment (as control therapy) was successful in only 33 per cent of the patients. Main weaknesses: Small number of patients (41) and short observed treatment duration (3 days), i.e. no statement on long-term effect.
Authors: M. Lankisch, S. Labrenz, J. Haensler, L. Heinemann, S. Martin Title: New possibilities for the treatment of type 2 diabetes mellitus using external electrical muscle stimulation Publication: Poster presentation on the occasion of the autumn conference of the AND (Arbeitsgemeinschaft Niedergelassener Diabetologen) 2005 in Bonn.
Main results: Reduction of weight and an improvement of the HbA1c value after HiToP® treatment. Due to its significance, the German Diabetes Society awarded the study the sponsorship prize for "Prevention models in clinic and practice" Main weaknesses: Small number of patients (16) and no control group, i.e. the improvement of the values could also have another cause.
Make a consultation appointment on site now!
You are welcome to arrange a personal consultation appointment with us and convince yourself of our devices. You can make an appointment by phone at +49 6253 808 0 or via our contact form.
Inquiry about the product:
You have a question about our product? Please feel free to write us a message: