Cryocare®. The effortless cryotherapy in dermatology and paediatrics.
The new Cryocare® from gbo Medizintechnik AG opens up a wide field of safe and reliable treatment in cryocosmetics. The main indications are age spots, pigment spots and haemangiomas.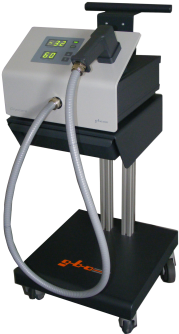 In the Cryocare®, the cold is generated electrically with a Peltier element and regulated to a constant value of -32°C at the applicator tip. The only operating costs are the electricity consumption. The device technology is simple, straightforward and easy to operate by the user.
Keyfacts:
Easy to use

Not unusable
Special method with electrically controlled temperature of -32°C
Replaceable applicator attachments
Application spectrum:
Hemangiomas
Age spots and pigment spots
Specially the treatment of haemangiomas in infants could be carried out very successfully and has thus gained a lot of importance.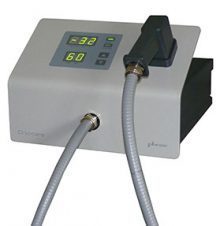 Make a consultation appointment on site now!
You are welcome to arrange a personal consultation appointment with us and convince yourself of our devices. You can make an appointment by phone at +49 6253 808 0 or via our contact form.
Inquiry about the product:
You have a question about our product? Please feel free to write us a message: